Carla Ernst
Carla Ernst lives in Milwaukee, Wisconsin where she is active as an author, corporate communications writer, and motivational speaker. She leads her communications firm CarlaAnne Communications and she is founder of The Writers' Block, a consortium of
some of America's most accomplished writers and editors
. Carla has served in senior-level communications positions for GE Healthcare and Johnson & Johnson, and at top-tier public relations firms Hill & Knowlton and Burson-Marsteller in New York. She has produced award-winning films for PBS and A&E such as To Dance for Gold, First Born, and Fifty Years to Mackinac. She also volunteers in several groups such as Deaf Unity in Madison, Common Ground Southeastern Wisconsin, and the Salvation Army of Chicago. Carla's also a performing woodwind instrumentalist (clarinet, flute, and saxophone) and ASCAP film composer. She loves going to classical and jazz concerts, theater, ballet, museums, and off-the-beaten-path art exhibits and films.
Carla was included as a subject in the 2016 Photo Exhibition Our Trans Family (
www.mkelgbt.org/trans-family-project/
), featuring photographs of transgender people and their families in Wisconsin. The Exhibition is designed to foster greater understanding about people who identify as transgender, the broad range of people who identify as "gender fluid," and those who do not identify with a binary definition of their gender.
For fun, Carla enjoys going
ʺ
UpNort
ʺ
to her family summer lake cottage in Wild Rose, Wisconsin where she likes to race sailboats, canoe, kayak, eat sweet corn and brats, and have a Point Beer (or two...OK, three), and where she plays clarinet in the Waupaca City Band.
She's not old, but also not new. She grew up in the age of electricity. In her day, when you turned off a light switch, it never asked, "Are you sure you want to turn it off?" It never crashed, had memory issues, had to be re-booted or said,
ʺ
You've created a fatal error.
ʺ
Fatal? Seems a bit extreme. It's a brave new world.
Holly Tierney-Bedord
These are just a few of her titles!
Holly Tierney-Bedord is the author of over twenty books, including novels
The Port Elspeth Jewelry Making Club
(coming June 2018),
Sweet Hollow Women, Surviving Valencia,
and novella
The Miraculous Power of Butter Cookies
(which is set in New Glarus!). She lives in Madison, Wisconsin.
Pat Hall
When Pat Hall isn't writing, she's either playing in the dirt in her garden, doing Ukrainian egg art, or off volunteering for the hospital, a theater group or the performing arts center. Pat's book are illustrated by her daughter, Emmeline Hall Forrestal. "Ida May's Borrowed Trouble" won a 2104 Moonbeam Silver Award for Best Picture Book All Ages, a 2014 Purple Dragonfly First Place Award for Illustration and a 2014 Purple Dragonfly Honorable Mention in the Charity/Making a Difference category. Pat and Emmeline's book "Beasties", which includes a scrumptious cookie recipe developed just for the book by Pat's son Matthew.
Pat's newest book is "Gloppy."
Catherine Blakemore
A Graduate of Wellesley College, Catherine, holds M.A.s in education from the University of Colorado-Denver and in economics from the University of Michigan. She worked as a teacher in a charter school in Denver and as a policy analyst for the US Congress. She is the author of
Faraway Places, How Big Is Your Class?, Mixed Heritage, "My Reading Buddy Is a Dog!
",
A Public School of Your Own
and
Basic Level Literacy Programs for English-Speaking and Non-English-Speaking Adults.
Andrew Oliver

A graduate of the University of Wisconsin - Madison where he also earned an M.S. in English education, he taught English in Wisconsin and, as a Peace Corps Volunteer, in Nigeria. In addition to teaching, he has done freelance writing and photography. He is the author of
Missing What's-Her-Name, Beyond the Enchanted Bridge - A Visit to Scarecrow Land
,
If Photos Could Talk
- A Sam & Stephanie Mystery as are:
Haunted Hill
and
Scrambled
.
Rex Owens
Rex Owens published his first novel, M
urphy's Troubles,
in November 2013 and his second novel,
Out of Darkness,
in June 2015. The third novel,
Dead Reckoning
completes the Irish Troubles Series. Rex's work explores motives in making life changing decisions and searches for common themes in our human journey. Rex has a weekly blog at
www.rexowens.us
; and is the host of 'My World and Welcome to It' on 103.5 FM KSUN, broadcast on the 2
nd
and 4
th
Tuesdays at 9:30 am. The radio program is streamed live at:
www.sunprairiemediacenter.org
.
Christine Keleny

Christine is an award-winning author, writer, reader, editor, book designer and publisher.

She really enjoys writing and helping others publish the book of their dreams through her publishing company:

CKBooks Publishing

. She started writing stories in college (a while ago!) and hasn't stopped since. Two of her books have won awards: Rosebloom and Intrigue in Istanbul. And
Will the Real Carolyn Keene Please Stand Up,
was a finalist for a Midwest Book Award
.
You can see all her books at
christinekelenybooks.com
. This is also where you can sign up for Christine's Readers Group.
Christine lives with her husband and pets (the kids have moved away) in the country in
southcentral
Wisconsin.
Here books are the Rose Series: Rosebloom, A Burnished Rose, Rose From the Ashes; Will the Real Carolyn Keene Please Stand Up, Living in the House of Drugs, The Red Velvet Box, Her first middle grade novel published just this year Intrigue in Istanbul: An Agnes Kelly Mystery Adventure has garnered 5 stars from Readers' Favorite, is a Moombeam Beam Book Award and Midwest Book Award-Winner! Her latest book is the second book in the Agnes Kelly Series: Narrow Escape in Norway.
Lucy Sanna
Lucy Sanna has found commercial success in both fiction and nonfiction writing. THE CHERRY HARVEST (HarperCollins Publishers, 2015) is her debut novel. For this and other works, she
has been featured on national television and radio, including CBS, NBC, NPR, and FOX, and her books have been recognized by national press, including the Los Angeles Times, the San Francisco Examiner, The Wisconsin State Journal, The San Jose Mercury News, Playboy Magazine, and Men's World Magazine, to name a few.
Lucy Sanna
lucy@lucysanna.com
www.lucysanna.com
650-863-0365
THE CHERRY HARVEST - A NOVEL (William Morrow/HarperCollins
Publishers, 2015). When a desperate Wisconsin farm wife invites German POWs to work the family orchard, she brings the war home.
Order print, eBook, or audio

Kristen A. Oakley
Kristin A. Oakley's debut novel, Carpe Diem, Illinois, won the 2014 Chicago Writers Association Book of the Year Award for non-traditionally published fiction, was a finalist in the Independent Author Network 2015 Book of the Year, and a runner-up in the 2016 Shelf Unbound Best Indie Book Competition. Its sequel, God on Mayhem Street, was recently released. Kristin is past president and co-founder of In Print Professional Writers' Organization, a Chicago Writers Association board member, the managing editor of The Write City Magazine, and a UW-Madison Division of Continuing Studies writing instructor.

Julia Hoffman
Julia C. Hoffman lives and works on a farm in Wisconsin owned by her and her husband. Born and raised in Madison, WI. Graduated from UW-Madison. Before sitting her butt down to write, she worked as an R.N., volunteered as a ski patroller at Cascade Mountain Ski Resort, and other community stuff.
Beverly Ovalle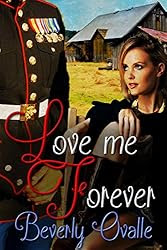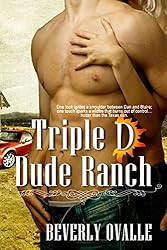 Beverly Ovalle dabbled with writing on and off for years when her best friend finally dared her to submit a story to a writing contest. Beverly decided she had nothing to lose and since she'd always wanted to be an author sent it in and agonized for months waiting to hear back. Contract in hand she has never looked back.
Beverly has been obsessed with dragons and romance since she was a young girl, collecting dragon books and reading everything she could find on them even down to the care of real life dragons. She's always been slightly panicked that the world as we know it will end, so has prepped for it, haunting survivalist pages and prepper projects she felt she needed in the event SHTF.
An avid fan of all romance, Beverly's goal is to share her love of the written word and write the hot and erotic romances that she enjoys. She writes what she loves to read and it was only a matter of time before her obsessions crept into her writing for her to share. She hopes you enjoy her tales as much as she loves writing them.
A Navy Veteran, Beverly has traveled around the world and the United States enabling her to bring her settings to life, meeting and marrying her husband of twenty five years along the way for her own romance. Reading romances since the fourth grade she's followed as the genre changed and spread into the vast cornucopia of romance offered today.


Mary Gray
Mary Gover Gray, a native of Mattoon, Illinois, has lived her adult life in the Waukesha, Wisconsin area. She taught elementary school while raising her son, Nathan. Mrs. Gray combines her passion for training standard poodles for therapy dog work with visits to senior citizens in her community. Dixie Doodle's fun personality remains in the hearts of those who knew her.
I grew up in the Al Smith housing projects in the Two Bridges neighborhood on Manhattan's Lower East Side. When I was in the fourth grade my mother was told by the principal of PS-1 that, "Nick was unlikely to ever complete high school, so you must steer him toward a simple and secure vocation." Instead, I became a writer, with a few stops along the way: a New York City Police Officer; the Deputy Chief Counsel for the President's Commission on Organized Crime; and the Director of the Wisconsin State Public Defender Agency. On the way I picked up a Doctorate from Columbia University; a Law Degree from Temple University; and was a Pickett Fellow at Harvard. How many mothers are told their child is hopeless? How many kids with potential simply surrender to desperation? That's why I wrote "Weepers"—for them.
Author of
Weepers
, an award-winning mystery/
suspense
set in 1957 NYC
Kenneth Farmer began his thirty-four year legal career as a public defender in Louisville, Kentucky, before moving back to his native Wisconsin, where he served as a prosecutor until he retired in 2011. During this time, he has defended or prosecuted thousands of cases, including everything from the mundane traffic matter to the not-so-routine capital murder charge.
He has lived and traveled extensively in France, speaks French fluently, and has studied the French criminal justice with the assistance of lawyers and prosecutors native to that country.
He has published two novels to date: Real Lawyers, the story of a newbie public defender who proves himself to be a real lawyer, and now Chez Betty.
Susan L. Spahn
I grew up, and still reside, in Madison, Wisconsin. Never Give Up is the true story of my brother's life. It took me eight years to write it. During that time, and since, I have taken courses in Writing, Publishing, Marketing and Web Design at Madison College and Upper Iowa University. I am very pleased that Never Give Up has won three awards. I am currently working on two other books that will probably take eight years also!
My book is available on Amazon.com, Goodreads.com and Barnesandnoble.com. No website available, as I just completed that class. Hope to meet you in New Glarus at the Book Expo!
Alec Gould
Outside of writing books, I enjoy gardening, working on the lawn, playing alto and tenor saxophone, EWI and American Indian flutes, dabbling in macro photography, restoring/repairing old photos, working on old motorcycles, reading, working on Alicia's and my home, cooking and canning. PHEW!
When it's not snowing and the salt is off the roads, Alicia and I enjoy riding motorcycle up in the Great Northern parts of Wisconsin, Minnesota and Michigan.
​When able, we travel to as many destinations as time allows covering other parts of Wisconsin, as well as other states.
My writing roots
I began writing on a Brother typewriter back when I was in second grade. I still remember that manual keyboard and the real neat blue color of it's case.
My very first story was about Tommy Turtle and Sammy Snake. It didn't get past the walls of the apartment I grew up in.
Back then I attempted a school newspaper for my class. (It didn't go over too well. :) )
I had an outdoor column in the high school paper, that did a little bit better.
As I got older, writing took a back page to other things in life, but then I got into riding motorcycles. That's when an offer came about to write for a multi-state motorcycle magazine. I did that for two years then left that to pursue writing short stories and full length books.